Posted by Daniel Simcock
On June 28, 2023
This month, Lapointe Insurance had the pleasure to present at InsureCon 2023 hosted by the Independent Insurance Agents of Rhode Island. From our agency, John Lapointe and Sue Moniz outlined a "Digital Agency Roadmap" that other agencies could use to leverage digital technologies to grow their business. Debbie Dukeshire, Editor in Chief at "The Standard," wrote an amazing summary of the presentation, which we've included below. For more insurance-related news, please subscribe to "The Standard" over at their site.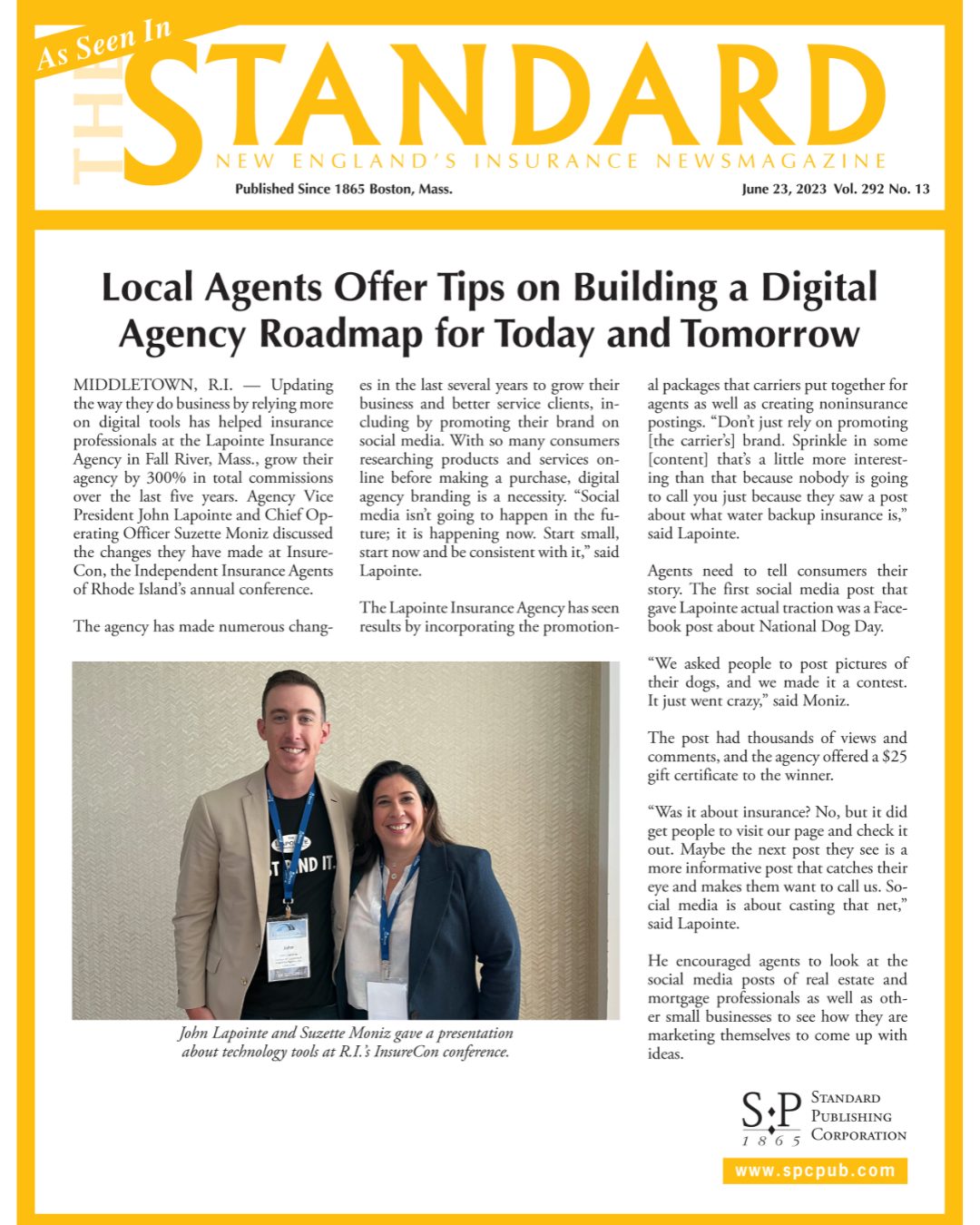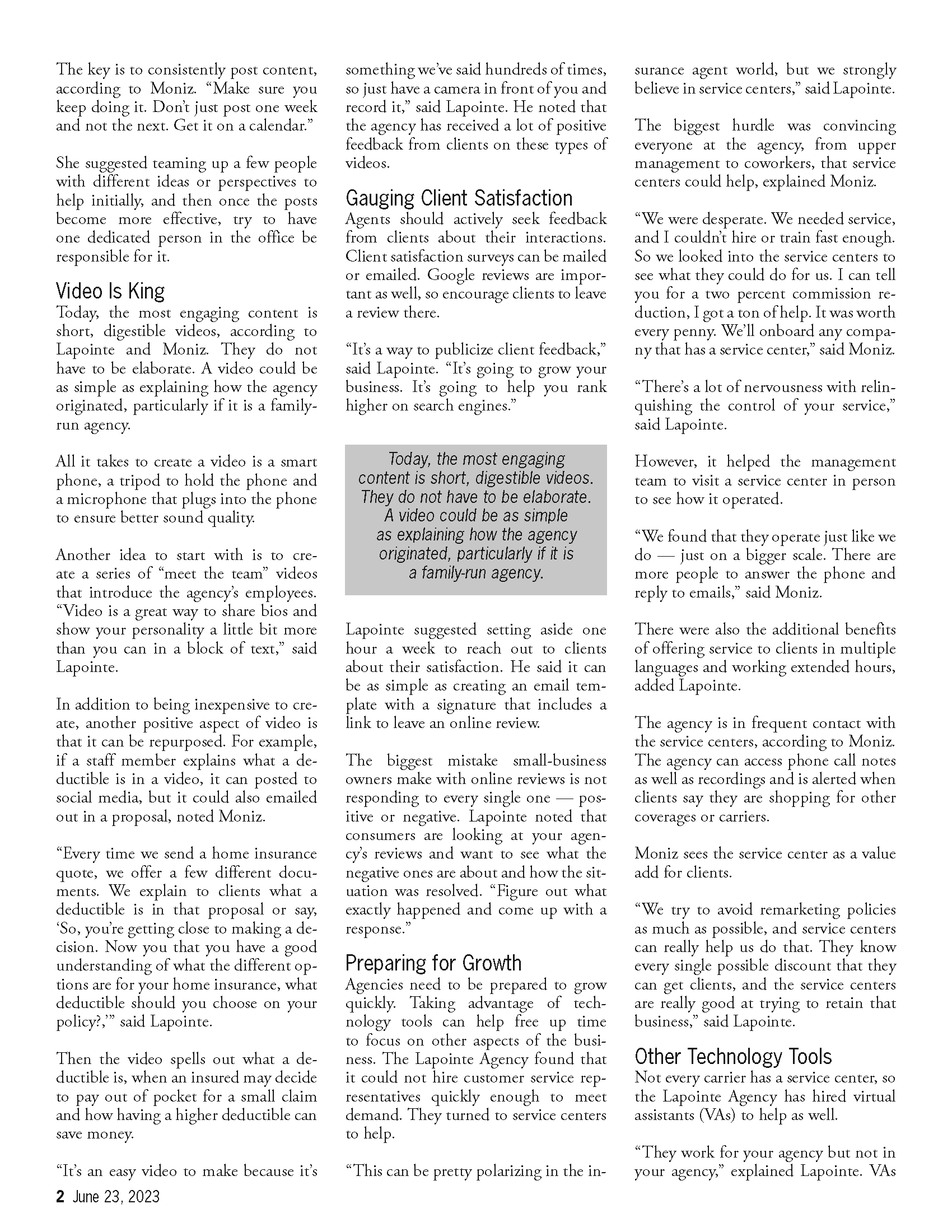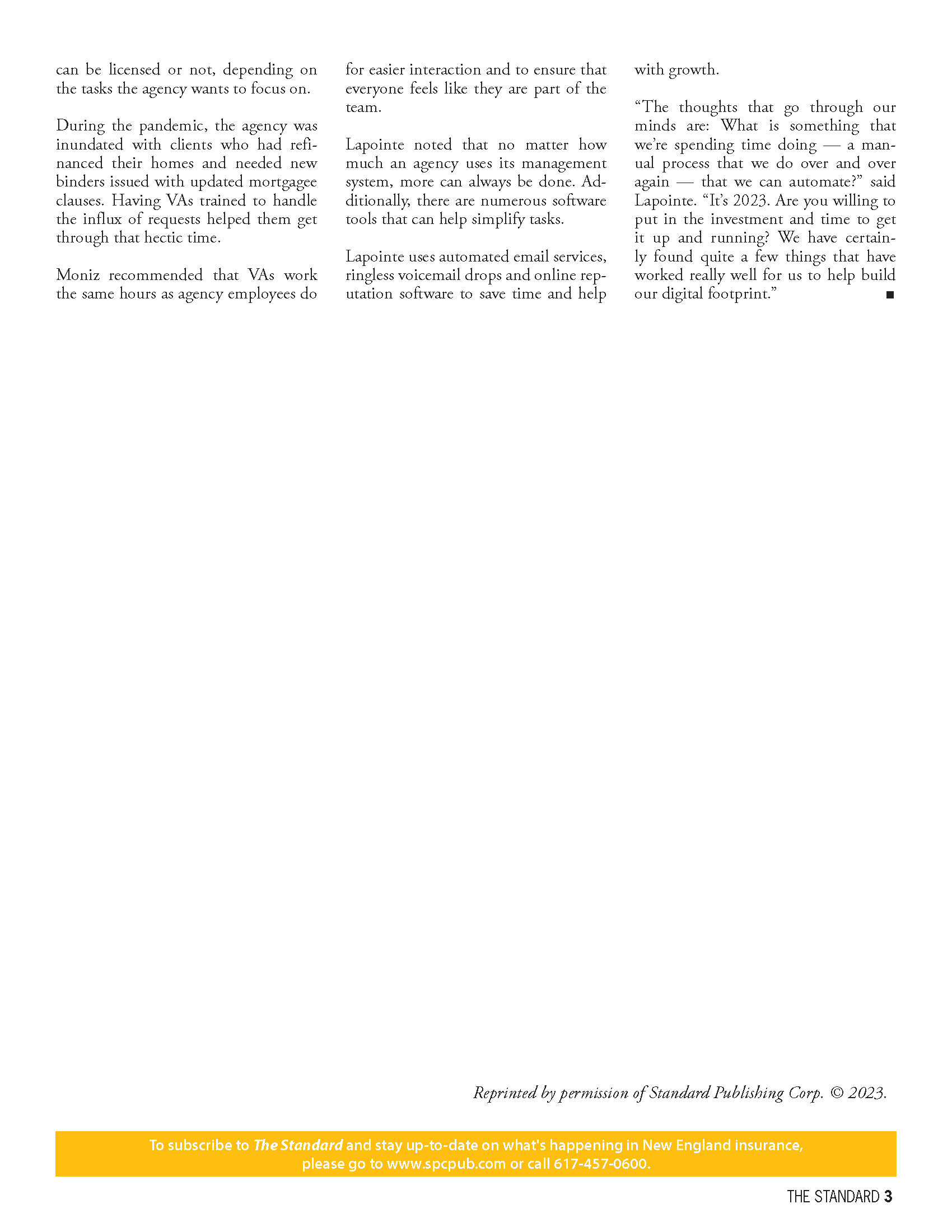 We hope this article was helpful. If we didn't cover a specific question, please feel free to contribute to the comments below or reach out to us directly at info@lapointeins.com.