Posted by Ghenwa Elkhoury
On June 16, 2022
homeowners insurance, housing market, Insurance Tips
When you buy a home with a septic tank that means your tank is part of your homeowner's policy. But does that mean ANYTHING that happens to your tank will be covered? Not necessarily. We're going to discuss three main questions in this article: 1) When is my septic tank covered under my home insurance?; 2)  When is my septic tank NOT covered?; 3) How should I properly maintain my tank to avoid potential damage? 
When is my septic tank(s) covered under my home insurance?
Good news– your insurance carrier will cover damage to your septic tank when something beyond your control suddenly occurs. Here's a list of instances where you'll be covered.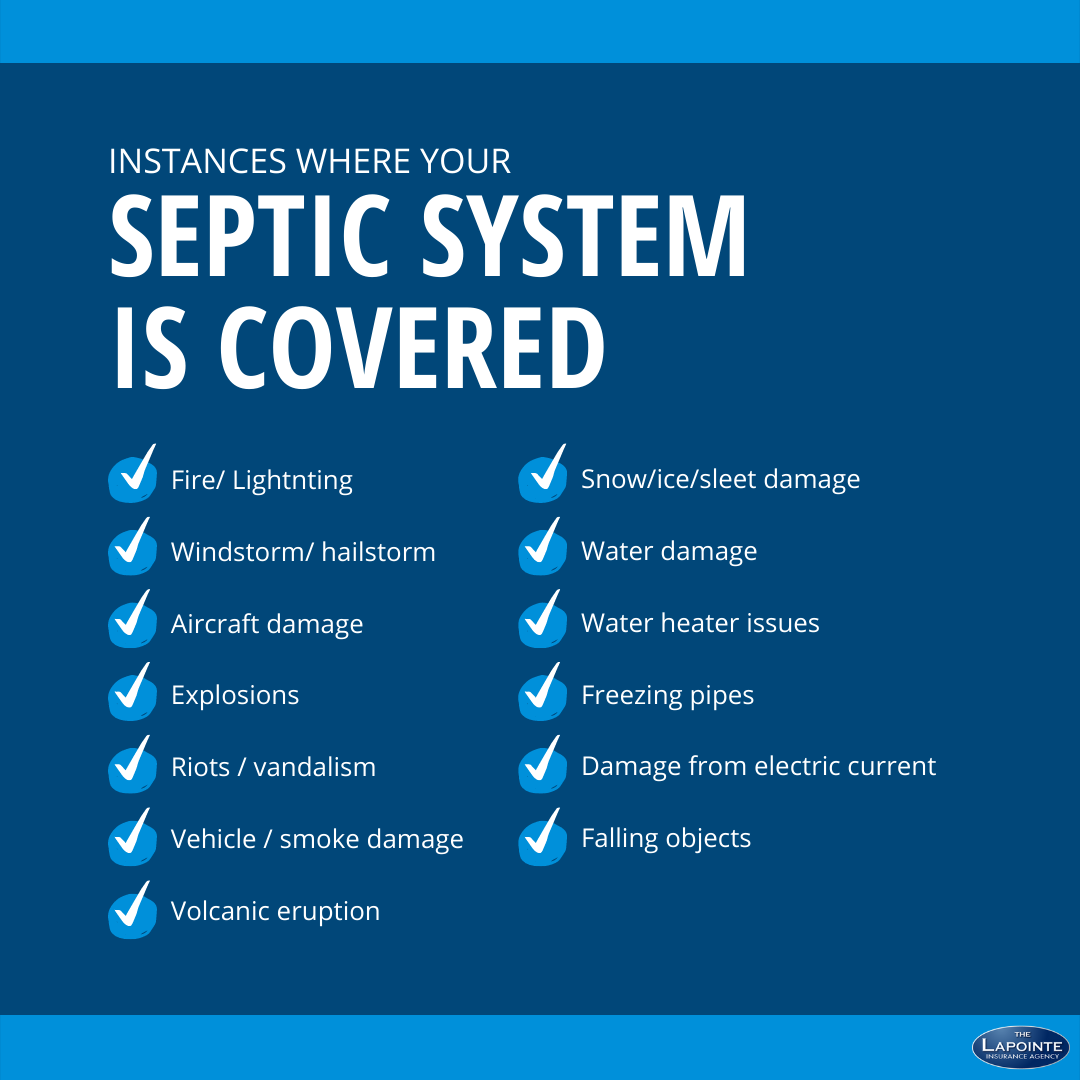 All of these examples are no doubt beyond your control, so you're covered! Freezing pipes can often be a problem if you live in New England, so your insurance carrier understands that hassle and you should be covered under your policy. 
When is my septic tank NOT covered?
Unfortunately, there are times when your carrier will not cover damage done to your septic tank. These can be tough times, but they could have been  avoided– and that's how you know that you probably won't be covered. Lack of proper maintenance is often the number one reason for lack of coverage. Here's a list of examples where you might not benefit from insurance coverage: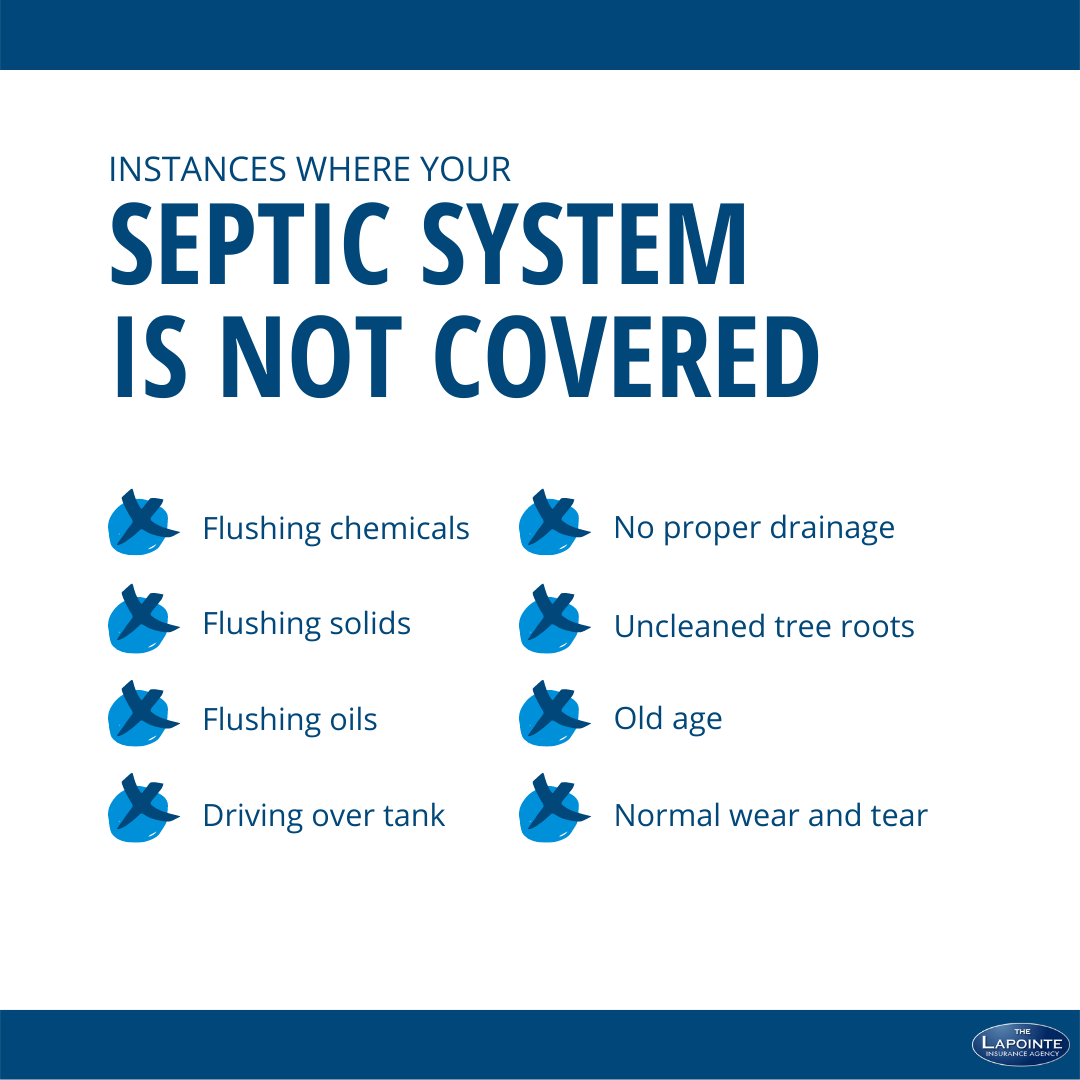 How should I properly maintain my tank to avoid potential damage? 
We love these types of questions! Proper maintenance is the key to everything in insurance. Most septic tanks are simply OLD and their regular wear and tear is a big contributor to insurance issues. By maintaining your tanks, you can easily avoid several headaches. Here are some easy tips that'll help you take extra care of your tanks. 
Don't flush chemicals, solids, or oils

Regularly inspect your tanks

Keep the lids on your tanks closed

Don't park cars or trucks on top of your tanks
Not only are these tips easy to keep up with, but they'll also help you avoid costly breakdowns that you don't have time to deal with. 
If another type of damage has occured to your tank and  you're unsure whether your policy covers the damage, it's always a good idea to discuss this with your insurance provider and go over your policy. Some policies might be different and provide coverage in different ways when it comes to the same things. How do you prepare? Stay informed and stay on top of your maintenance! 
We hope this article was helpful. If we didn't cover a specific question, please feel free to contribute to the comments below or reach out to us directly at info@lapointeins.com.