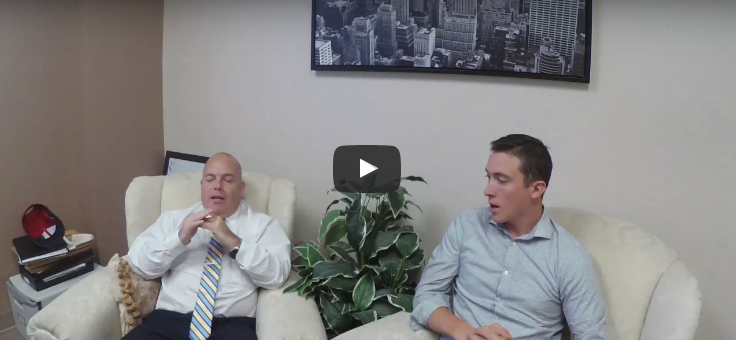 Posted by Lapointe Insurance
On August 14, 2017
homeowners insurance, housing market, lapointe insurance, mortgage monday, new home buyer
Welcome to another Mortgage Monday, where we feature real estate professionals to discuss common questions faced when applying for a mortgage or buying a home. Today, we talk with Ken Mongeon from KAM Realty about why the housing market has been so hot lately. Watch the video below or you can read the transcription. If you would like to submit your own question, you can send and email to me at jlapointe@lapointeins.com, on our Facebook Page, or contact us through the website.
Transcript:
John: Hey welcome back everybody, John Lapointe here your host from Lapointe insurance here with another Mortgage Monday. We're once again at KAM realty, drinking the Mongeon Juice with the man himself, Ken Mongeon. We're coming at you with some more tips on buying homes, selling homes. One of the things we're getting asked right now is why is the market so hot? Ken, why is it such a busy real estate market, everyone's talking about it.
Ken: It's been busy for probably over a year and a half and the reality is that because there's still low interest rates, they've been low for a while, there's a lot of pent up demand, a lot of consumer confidence, but the number one biggest reason why the market is so hot is because the listings are at a premium. There's a massive inventory shortage in both Massachusetts and Rhode Island, big part of the country too. I'm only concerned with Massachusetts and Rhode Island because that's my service area, but there's a massive inventory shortage.
John: You're dealing with supply and demand right now
Ken: Supply and Demand. The demand is high, the supply is low we all know how that works, economics 101 it causes the prices to be a little higher average market time is down to a month, 33 days I think is my average in the last year. We're getting like 98.6% of the asking price, so people are paying all the money because there aren't a lot of opportunities to look at other things. Now a lot of my folks john that are buying properties are selling their previous property to get a bigger one, a smaller one whatever the case may be. So the good news is  the seller is getting all the dollar for their property, they can go out and get a few more bucks. Unfortunately, some of these people forget that just because you're changing your hate from a seller hat to a buyer hat, the market is still the same you're gonna pay too much for the next house. The good news is you've got more money to put into the deal. The reason the market is in fire is consumer confidence, low interest rates, massive inventory shortage. So, for anybody looking to sell, call the Mongeon Juice (508)-677-1600 at KAM realty. If you're looking to buy, you need to get on it get your pre-approval letter. And that's why the market is hot, there's a shortage of houses. It can't change tomorrow, there isn't gonna be any alien spacecraft flying over southeastern new England dropping a million houses for sale tonight. So, this is gonna continue for a while. If you're going to be relocating, retiring, whatever the case may be, cash out now.
John: it's a great time. Alright reach out to ken you know where to find him, number at the bottom of the screen, and when you do find your dream home, reach out to us, you need home insurance and we'll help you out with that as well. Thanks Again Ken
Ken: Peace! Thanks again John.
This video is part of an ongoing series dedicated to helping families and individuals answer many questions they may have in regards to the Home Buying process.
At Lapointe Insurance, we have a long history of working with real estate professionals and protecting their clients. That history gives us the unique experience and expertise to provide comprehensive answers to your questions. Through a plan that includes working with you to understand your unique needs, we can help ease your mind as you traverse through the home buying process.
If you would like to speak with our MA or RI  insurance specialists, please call us at (508) 678-8341 or click here to begin the process by filling out the form.
If you would like to contact Ken,  Call (508)-264-9811 or email him at kmongeon@kamrealty.com
Thank You,
John Lapointe
Account Excecutive