Posted by Daniel Simcock
On October 27, 2021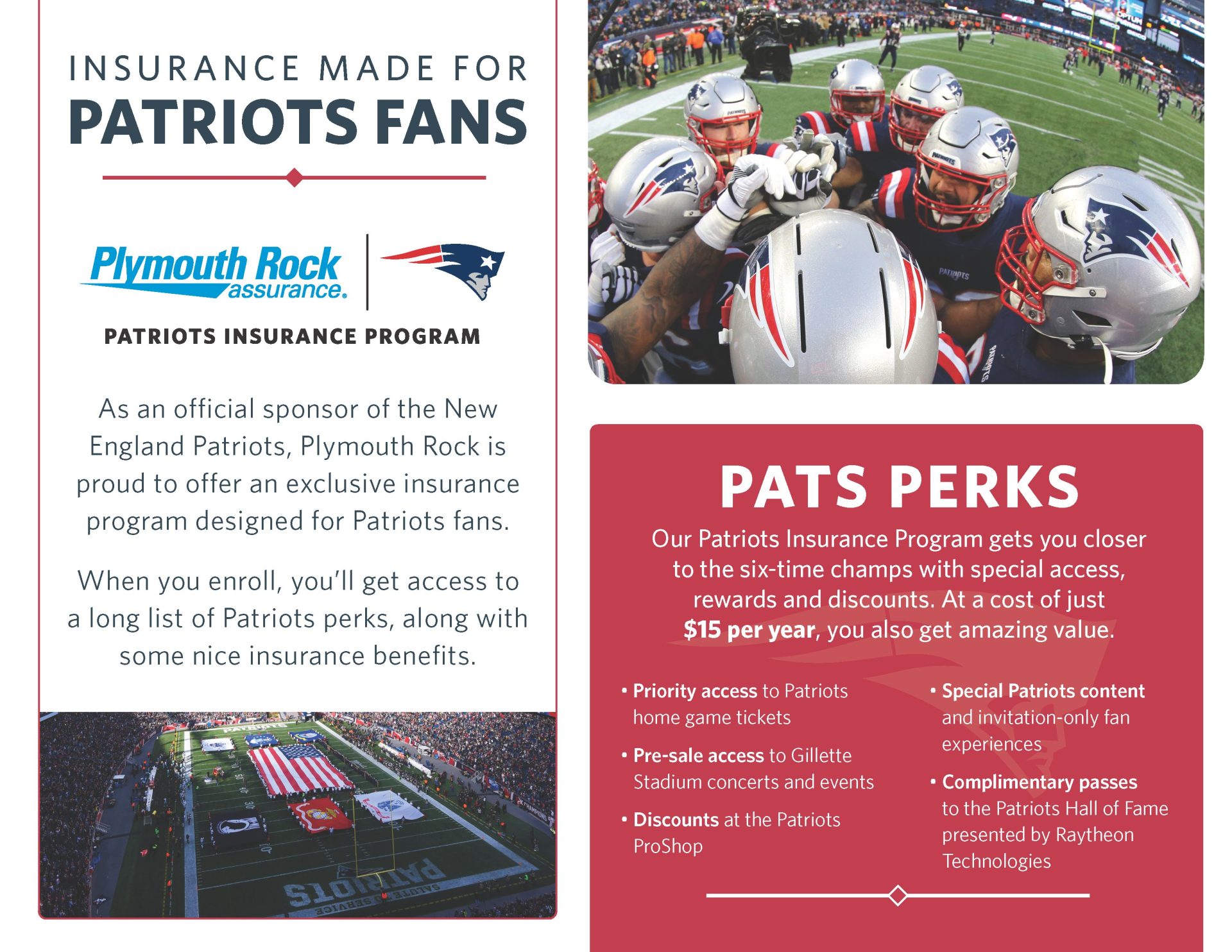 Plymouth Rock Assurance offers an insurance program exclusively for Pats fans. Endorsed by the Patriots themselves, this program gives clients access to unique Pats perks and insurance benefits.
As an independent insurance agency who works with Plymouth Rock, we've had a lot of interest and questions regarding this program. Here are some answers to the most common questions we receive about the Patriots Insurance program.
What Perks Do I Get if I Sign Up?
Plymouth Rock outlines 5 special perks that clients get when they sign up for this Patriots Insurance Program.
Priority access to Patriots home game tickets
Pre-sale access to Gillette Stadium concerts and events
Special Patriots content and events
Free passes to the Patriots Hall of Fame
Discounts at the Patriots ProShop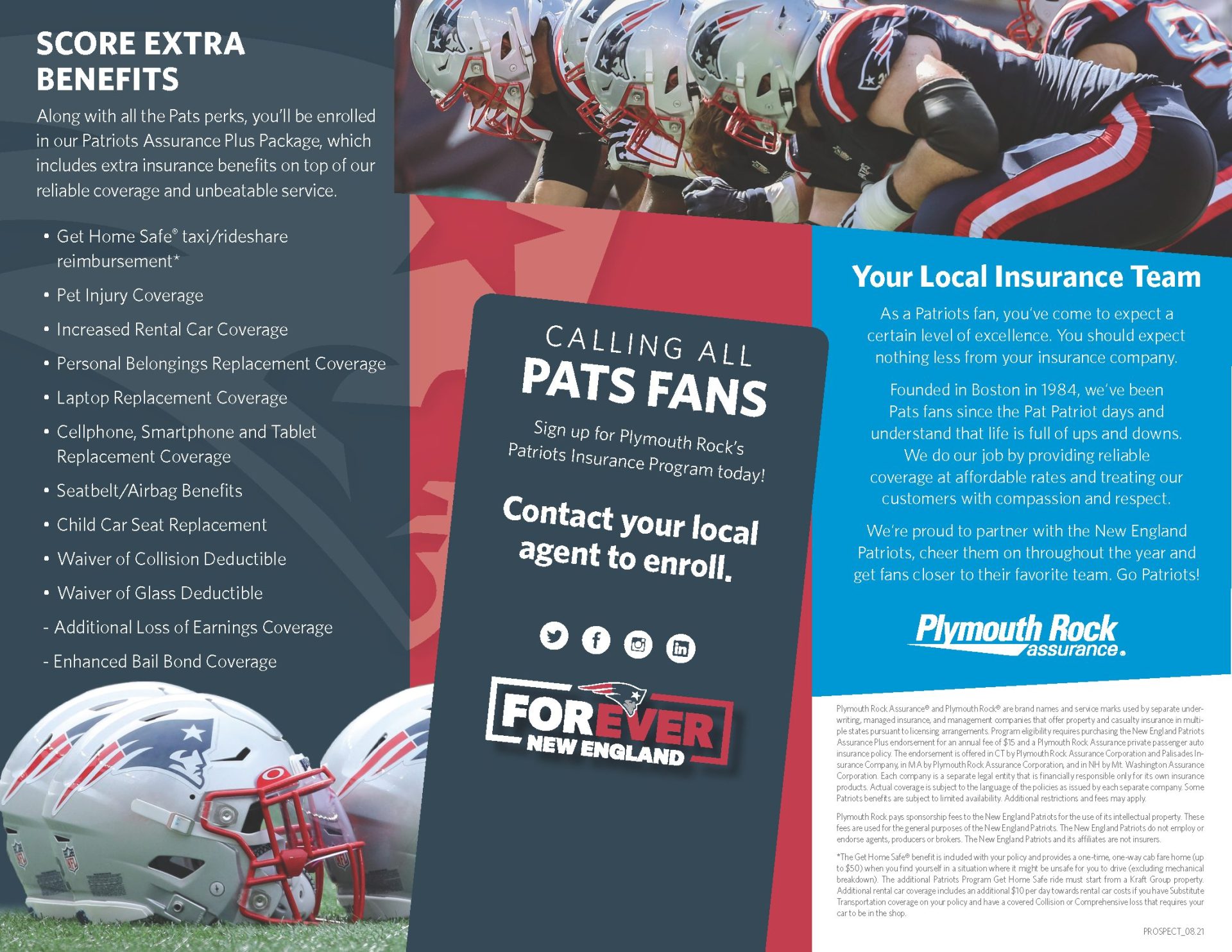 What Insurance Benefits Do I Get?
By signing up for Plymouth Rock's Patriots program, you're also entitled to several insurance benefits, including:
Get Home Safe ride from Gillette Stadium: Plymouth Rock will pay for a one-time, one-way taxi or rideshare home (up to $50) when a client finds themselves in a situation where it might be unsafe to drive (excluding mechanical breakdown). The Patriots Get Home Safe ride must start within a one-mile radius of Gillette Stadium.
Cell phone, Smartphone, and Tablet replacement coverage
Laptop replacement coverage
Increased rental car coverage
Pet injury coverage
Waiver of glass deductible
And many more!
Please see the attached brochure to learn more about the insurance benefits that come with this program.
Who can join the Patriots Insurance Program?
The program is open to new and existing auto insurance customers from Connecticut, Massachusetts, and New Hampshire. You can join the program at any time, even in the middle of your insurance term.
How much does the Patriots Insurance program cost?
For $15 a year you get all the benefits of the Patriots Insurance Program. This charge will be added as an endorsement on your auto policy.
We hope we've helped you better understand Plymouth Rock's Patriots Insurance Program. If you are a Pats fan and are interested in learning more about this opportunity, please contact us today at ecarreiro@lapointeins.com.