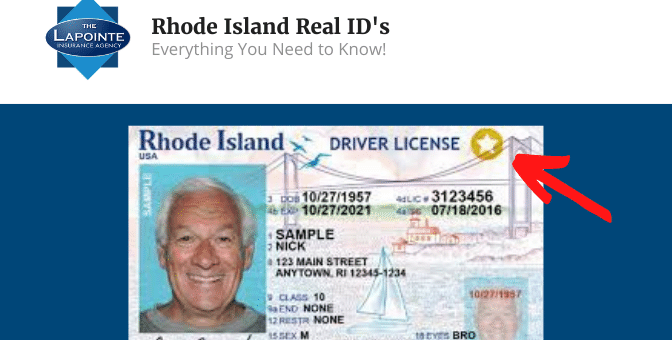 Posted by Lapointe Insurance
On September 12, 2019
Is a Real ID mandatory?
No. It is an optional program; you do not need a REAL ID if you have a valid passport as of now. A REAL ID can be used to board domestic flights and to enter secure federal buildings after October 1, 2020, due to stricter federal identification requirements. The IDs are currently available to acquire. So, if your license does not expire until after this date, you will need to apply for the REAL ID if you are planning on traveling.
Do I Really Need A Real ID to board a plane?
After October 1, 2020, you will be required to show a REAL ID to board a plane or enter into a federal building in Rhode Island. A standard license will no longer be an acceptable form of identification.
How Do I Get A Real ID?
If you are a Rhode Island resident, visit https://ridor.typeform.com/to/epESv8 to see if a REAL ID is right for you.
If you do wish to obtain a REAL ID you must do so in any RI DMV office. In addition to the DMV, AAA members can also obtain it at a Rhode Island AAA office.  Please note that this transaction is not available to be completed online.
A list of participating AAA offices can be found here: https://northeast.aaa.com/automotive/registry-services/rhode-island.html
How Much Does It Cost To Get A Real ID?
When your license is due to renew, there is no additional cost for a REAL ID, you would pay the standard renewal price. Outside of the renewal period, it will cost you $27.50.
What Do I Need In Order To Get A Real ID?
In order to get a REAL ID you will need to have a certified birth certificate (along with a marriage license, adoption certificate, etc. if you have changed your name since birth), an official social security card, and two documents that prove your Rhode Island Residency. Any sort of utility bill will do as long as your address of residence is clearly stated, along with your name. All documents must be original (no copies).
View a checklist of acceptable documentation here:
http://www.dmv.ri.gov/documents/realid/RealID.Doc.Requirements_2.6.19.pdf