Posted by Lapointe Insurance
On May 20, 2017
Our new Television Ad came out today (check it out below!)  so it's a good time to talk about what it means to be a Trusted Choice agency.
There are many independent insurance agencies to choose from, but how do you know who you can trust? One good place to start is by checking if they are a "Trusted Choice" agency. Trusted Choice® is a national brand that represents the 140,000 Licensed Independent Insurance Agents & Brokers of America. These agents are independent business owners who are bound by a common commitment to serving their customers.
"There are two primary types of insurance agents. "Captive" agents are employees of one insurance company and can only write policies for that company. (Nationwide, State Farm, Progressive, Federated are just a few examples.) This means they are limited to their company's coverage plans.
Trusted Choice® Independent Insurance Agents, however, are able to source from a variety of reputable national and local providers. They have the flexibility to offer a broader range of options at highly competitive prices, so you get a personally tailored plan to suit your needs and budget."
Ask your agent, or check for this logo at their office or on their website: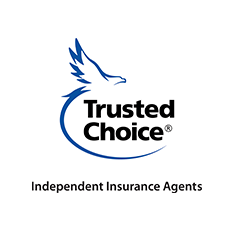 At Lapointe Insurance, we know that to be trusted you have to work hard and earn that trust. We also know that it's important to give your customers a choice when it comes to insurance. We try to educate our clients that choice is NOT all about price. That means we make sure you have the right coverage for the best price possible. If you would like to receive a quote, or have one of our friendly team members review your Massachusetts or Rhode Island insurance program, give us a call at (508) 678-8341 or click here to begin the process by email.
Thank you,
John Lapointe
Account Executive