Posted by Daniel Simcock
On April 21, 2023
liability insurance, property insurance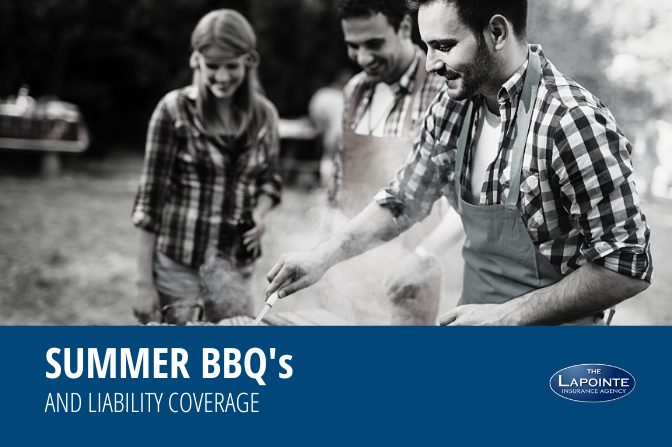 As the weather gets warmer, many homeowners are looking forward to hosting outdoor gatherings and BBQs. While these events can be a lot of fun, they also come with potential risks and liabilities. That's why it's important for homeowners to understand their liability coverage and make sure they're protected in the event of an accident.
According to the National Fire Protection Association (NFPA), an average of 10,200 home fires are started by grills each year, resulting in an average of 10 deaths, 160 injuries, and $123 million in property damage. In addition, the American Red Cross reports that backyard pools and BBQs are responsible for a significant number of summertime accidents and injuries.
Here are some key things to keep in mind when it comes to liability coverage for summer BBQs:
Know Your Coverage Limits: Liability coverage is a standard component of most homeowners insurance policies, and it can help protect you if someone is injured on your property. However, it's important to know your coverage limits and make sure you have enough protection in place. Most policies offer liability coverage of at least $100,000, but you may want to consider increasing your coverage if you frequently host large gatherings or events.
Consider an Umbrella Policy: If you're hosting a particularly large or high-risk event, you may want to consider purchasing an umbrella policy. These policies offer additional liability coverage above and beyond what's included in your standard homeowners insurance policy, and they can provide added protection in the event of a serious accident or injury.
Take Steps to Minimize Risks: While liability coverage can help protect you in the event of an accident, it's always better to prevent accidents from happening in the first place. Take steps to minimize risks at your BBQ, such as ensuring that your grill is in good working order, keeping children and pets away from the cooking area, and providing plenty of seating and shade for guests.
Be Prepared for Emergencies: Even with the best planning and preparation, accidents can still happen. Make sure you have a first aid kit on hand, and know how to call for emergency assistance if needed. If you're serving alcohol at your event, be aware of your guests' consumption and have a plan in place for ensuring everyone gets home safely.
By following these tips and being mindful of your liability coverage, you can enjoy your summer BBQs with greater peace of mind. Remember, accidents can happen at any time, but with the right coverage and precautions in place, you can protect yourself and your guests from potential risks and liabilities.
We hope this article was helpful. If we didn't cover a specific question, please feel free to contribute to the comments below or reach out to us directly at info@lapointeins.com.