Posted by Daniel Simcock
On March 28, 2023
business owners property, commercial insurance, Insurance Tips, liability insurance, professional liability, property insurance, workers compensation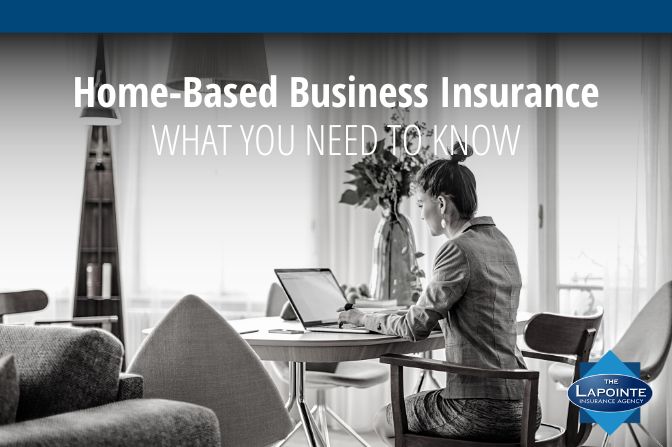 Running a business from home is becoming increasingly popular, and it's easy to see why. Working from home can be convenient, cost-effective, and flexible. However, one aspect that can be easily overlooked is insurance. Just because you run a business from home doesn't mean you don't need insurance coverage. In fact, having the right insurance can be crucial for protecting your home and business from financial loss.
In this post, we'll cover the basics of insurance for home-based businesses, including what types of insurance are available, what they cover, and why you need them.
Types of Insurance for Home-Based Businesses
When it comes to insurance for home-based businesses, there are several types of coverage to consider. The most common types are:
Homeowners Insurance Endorsement:
A homeowners insurance endorsement, also known as a rider, is an add-on to your existing homeowners insurance policy. This endorsement provides coverage for your business equipment and inventory, as well as liability protection if a customer or client is injured on your property. However, this coverage may have limits and may not cover certain types of business activities, such as professional services.
Business Owners Policy (BOP):
A business owners policy, or BOP, is a package policy that combines several types of coverage, including property, liability, and business interruption insurance. BOPs are designed for small businesses and can provide comprehensive coverage for home-based businesses.
General Liability Insurance:
General liability insurance provides coverage for bodily injury, property damage, and advertising injury claims against your business. This coverage can protect your business from lawsuits related to accidents or injuries that occur on your property or as a result of your business activities.
Professional Liability Insurance:
Professional liability insurance, also known as errors and omissions insurance, provides protection for businesses that offer professional services. This coverage can protect your business from claims of negligence, errors, or omissions in your work.
Why You Need Insurance for Your Home-Based Business
You may think that because your business operates from your home, you don't need insurance. However, the reality is that accidents can happen anywhere, and if you don't have insurance, you could be on the hook for costly expenses. Here are a few reasons why insurance is essential for your home-based business:
Protect Your Property and Inventory:
If you have expensive equipment or inventory, you need to protect it. Homeowners insurance may not cover business-related losses, which means you could lose everything if your property is damaged or stolen.
Liability Protection:
If a customer or client is injured on your property or as a result of your business activities, you could be sued for damages. Liability insurance can protect you from these types of lawsuits, which can be costly and damaging to your business's reputation.
Meet Legal Requirements:
Depending on your business's location and industry, you may be required by law to carry certain types of insurance. Make sure you research your local laws and regulations to ensure you're in compliance.
Peace of Mind:
Having insurance can provide you with peace of mind, knowing that you're protected if something goes wrong. It can also make it easier to secure clients and contracts, as many businesses require proof of insurance before working with you.
Running a business from home can be rewarding, but it's important to remember that it comes with risks. Protecting your business with insurance is crucial for ensuring that you're prepared for unexpected events. By understanding the types of coverage available and why you need them, you can make an informed decision and choose the best insurance for your home-based business.
We hope this article was helpful. If we didn't cover a specific question, please feel free to contribute to the comments below or reach out to us directly at info@lapointeins.com.