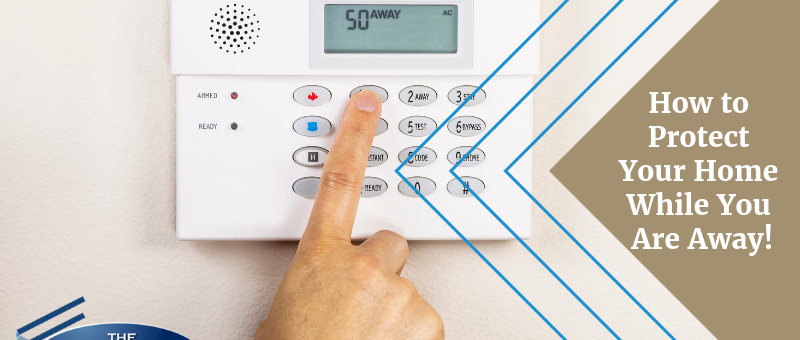 Posted by Lapointe Insurance
On August 7, 2019
Between the youth out of school and summer vacations, home thefts rise in the summer. Most burglaries take place between 10 a.m. and 3 p.m. One in thirty-six homes are burglarized annually. Here are some of the best theft prevention tips to avoid a costly homeowner's claim and the loss of your personal property:
Lock doors and windows. Seems obvious, but thieves aren't shy about checking to see if your doors are locked and walking right into your home. Don't forget to check all the windows, on all of the floors.
Lock up valuables. Burglars look for cash, jewelry, and weapons most commonly and usually go straight to the master bedroom to find it. They will search common hiding spots: drawers, closets and under mattresses.
Install cameras. Consider installing smart, motion-activated home security camera(s) that can alert you on your phone when it detects motion on your property.
Take Proper Precautions. Burglars target homes that are known to be vacant, so don't post your vacation photos or any vacation status to social media until you return. If you will be gone for an extended period of time you should also consider stopping your mail/ package delivery.
Keep a home inventory. If you are a victim of a robbery, you will want to file a claim and will need proof of ownership. One way to do so, is to record a video home inventory. Capture serial numbers of electronics and keep receipts of major purchases, such as electronics and jewelry.
Hire a Sitter. If you have pets, a pet sitter is a must. For pet-free homes, ask a neighbor to water the plants, empty the mailbox, and check on the house every few days to make sure that the house appears to be regularly occupied.
Keep Your Property Tidy. Have the lawn mowed, weeds pulled, the pool cleaned, etc. If you do not have a professional service, consider paying a family member or friend to help. It is important to trim hedges and other plantings near windows and doors to avoid providing cover for burglars. A home that looks taken care as if you were home, is less of a target.
Ditch the Hidden Key. Do you have a house key hidden in a flowerpot? How about under the doormat? These are not clever hiding spots. Instead, leave the spare key with a trusted neighbor or family member to avoid it getting into the wrong hands
Turn on the Lights. Set your porch light on an automatic timer. Set indoor lights, radios and television on timers, too. If you vacation often, it may be a good idea to invest in 'smart bulbs' which can be programmed through your smartphone and activated remotely, allowing you control them while you're away.