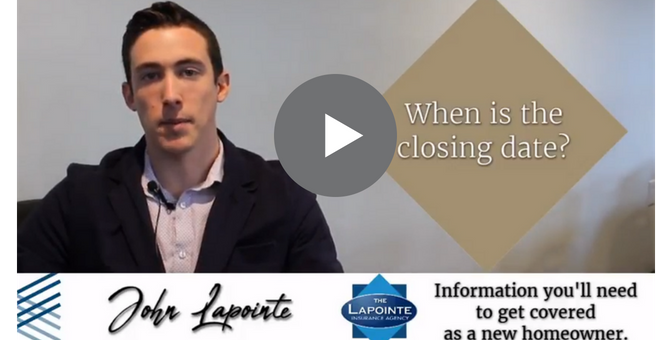 Posted by Lapointe Insurance
On July 17, 2018
As your Agent, we are an important piece to your home-buying process. Our goal is to make getting your new home insured, the easiest part of that process! We want to place you with the right company and the right coverage for your home. We will work directly with your Mortgage Lenders & Realtors to ensure that they have the information they need from us to get your deal closed, and to get you and your family into your new home without hassle! The above video lets you know the important information we need about the home to ensure the transaction goes as smoothly as possible for you!
Buying a home is probably the biggest investment you will ever make. We want to be a part of your journey and help you protect everything you have worked so hard for! We are dedicated to making sure you have the right coverage you need for your home. We'll listen to you and your unique needs, and then work to make sure you're never missing any coverages that will cost you down the road.