Posted by Daniel Simcock
On March 27, 2023
drivers permit, driving accident, driving record, liability, property damage, teen driver, teen license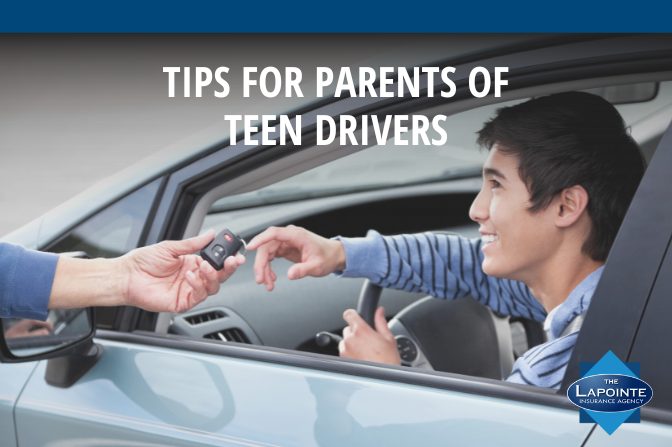 Driving is an exciting rite of passage for many teenagers, but it can also be a source of anxiety for parents, especially when it comes to auto insurance. Teen drivers are more likely to be involved in accidents, and insurance premiums for young drivers can be significantly higher than for adults. In New England, where teen driving laws are particularly strict, it's important for parents to understand the ins and outs of auto insurance for their teenage drivers.
Understanding the Factors that Affect Teen Auto Insurance
There are several factors that can affect the cost of auto insurance for teen drivers. These include:
Age: Teenagers are statistically more likely to be involved in accidents, which means insurance premiums are higher for younger drivers.
Driving Record: Insurance companies will consider a teenager's driving record when setting premiums. A clean driving record can result in lower rates, while accidents and traffic violations can increase the cost of insurance.
Vehicle Type: The type of car a teenager drives can also impact insurance rates. Sports cars and other high-performance vehicles tend to have higher premiums than more modest cars.
New England's Graduated Licensing System
New England is home to some of the strictest teen driving laws in the country, and the region's graduated licensing system is designed to help new drivers gain experience and reduce their risk of accidents. The system includes three stages:
Learner's Permit: At age 15 or 16, teens can apply for a learner's permit, which allows them to drive with a licensed adult in the car.
Intermediate License: After completing a certain number of hours of supervised driving and passing a road test, teens can apply for an intermediate license. This license allows them to drive alone during certain hours and with one passenger.
Full License: Once a teen driver has held an intermediate license for a certain period of time and has a clean driving record, they can apply for a full license.
Choosing the Right Auto Insurance Coverage for Teen Drivers
When it comes to insuring teen drivers, there are several options for parents to consider. Some of the most common include:
Adding a Teen Driver to an Existing Policy: Many parents choose to add their teenage driver to their own auto insurance policy. This can be a cost-effective option, but it's important to ensure that the policy provides adequate coverage for the teen driver.
Purchasing a Separate Policy: In some cases, it may make sense to purchase a separate auto insurance policy for a teenage driver. This can be a good option if the teenager will be driving their own car or if they have a poor driving record that could impact the cost of insurance for the entire family.
As a parent of a teenage driver in New England, it's important to understand the factors that can impact the cost of auto insurance, as well as the region's graduated licensing system. By choosing the right coverage and encouraging safe driving habits, you can help your teen driver stay safe on the road while keeping your insurance costs under control.
We hope this article was helpful. If we didn't cover a specific question, please feel free to contribute to the comments below or reach out to us directly at info@lapointeins.com.